Affordable solution for junk removal projects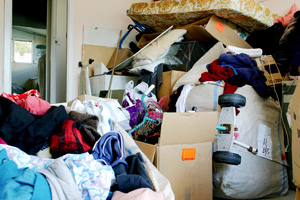 Have a garage, basement, attic, storage unit or commercial property in need of a cleanup? CDR Disposal has the solution. Rent one of our many in-stock dumpsters to offload bulk loads of junk quickly and affordably.
We can drop off the dumpster size of your choosing at your home or business in the most convenient location possible. It's our job to make your junk removal project as easy as possible.
Our experienced staff will help you choose the ideal dumpster size based on the type of junk and estimated capacity of it. We offer a broad range of dumpster sizes, including 10, 15, 20, 30 and 40 cubic yard dumpsters.
Choose our 10-yarder for smaller junk removal projects, such as garage, shed, or attic cleanups. Go with our larger 30 or 40 yard dumpsters to tackle whole-home or commercial junk removal projects.
Do I need a permit to rent a dumpster?
In some cases, yes. If you plan to place the dumpster on the side of a city street or in the public right-of-way, you will likely need to obtain a permit from the city.
For example, the City of Grand Rapids requires a Temporary Occupancy Permit from the City's Traffic Engineering Department in order to place a dumpster on a city street. We can help determine whether or not you'll need to obtain a permit and walk you through the steps if you do.
If you plan to have the dumpster placed on your property, such as in your driveway, you most likely will not need a permit. However, be sure to check with your homeowner's association (HOA) to ensure you follow its guidelines on dumpster placement.
Advantage of going with CDR Disposal Service
Our 50+ years of combined experience in the industry gives us an edge over other dumpster rental companies throughout West Michigan.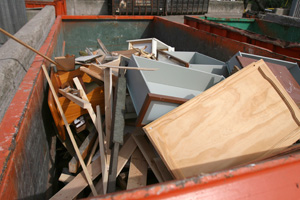 We'll get your dumpster to you on time and at a price you can afford, guaranteed!
It's our superior level of service that sets us apart from the rest. We're dedicated to our customers, which means we're willing to go the extra mile to ensure 100% customer satisfaction.
Speedy deliveries and prompt pickups
All-inclusive pricing without any "hidden" fees
We serve homeowners, business and contractors
Wide variety of roll-off containers in the following sizes: 10, 15, 20, 30 and 40 yarders
We're a locally-owned business
Superior customer service is guaranteed with every rental!
Call (616) 318-0835 to get a dumpster for your junk removal Muskegon MI project